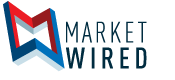 CSE: 2017-1209 - Delist - Credit Suisse AG Callable Notes (CIS.DB.A/CIS.DB.B)
/EINPresswire.com/ -- TORONTO, ONTARIO--(Marketwired - Dec 7, 2017) - Credit Suisse has confirmed the redemption of the following securities. They will be delisted at market close today.
Le Credit Suisse a confirmé le rachat des titres suivants. Ils seront radiés à la clôture du marché aujourd'hui.
| | |
| --- | --- |
| | |
| Note/Obligation: | Credit Suisse AG Callable Notes Series C Tranche 6i |
| Symbol/Symbole: | CIS.DB.A |
| CUSIP: | 22546ZAU1 |
| ISIN: | CA22546ZAU18 |
| Date: | Le 7 décembre/December 2017 |
| | |
| Note/Obligation: | Credit Suisse AG Callable Notes Series C Tranche 6ii |
| Symbol/Symbole: | CIS.DB.B |
| CUSIP: | 22546ZAV9 |
| ISIN: | CA22546ZAV90 |
| Date: | Le 7 décembre/December 2017 |

Powered by